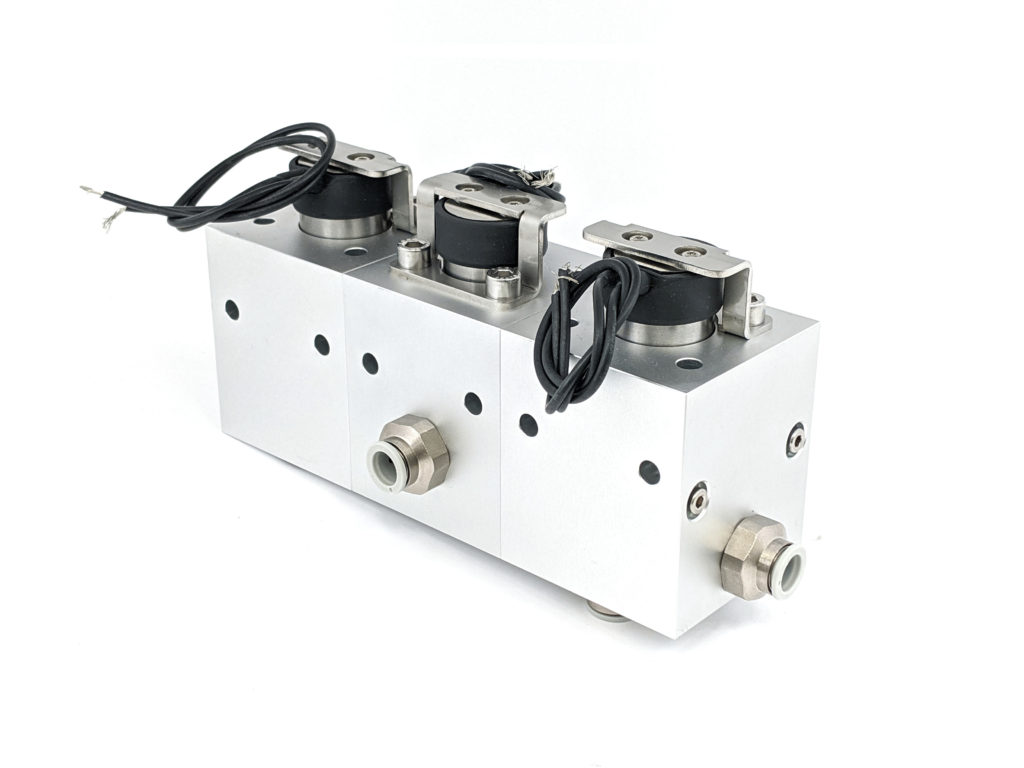 The patented high speed valves we use in our Flexible Positioning Unit, FPU is now available as loose valves. The valve subplates can be combined into stackable manifolds with common supply. The subplates are symmetrical and can be turned around to vary output port direction. Also prepared for sealed wall mounting.
The valves, series V27 is ideal for applications where you need quick response time combined with high flow rate and long life time. Typical applications are Air blow & Sorting.
Response times down to 1mS. Life time up to 1Bn cycles, flow rate up to 1000nl/min.
Series V27 is intended for compressed gases, such as pneumatics. For liquids, such as water etc. you can use series W27. The liquid version can be used for precision dispensing etc. Available with Grommet, Pin, DIN-connector etc.
V27 & W27 are normally closed 2-port valves (2/2). Several other options available upon request. find out more in our catalogue or contact us at info@staccatotech.se