"Digital Pneumatics"
New possibilities for pneumatic systems
With the Staccato valve technology, we bring reliability, performance and precision earlier not possible in pneumatic systems.
Much like when electronics went from analogue to digital. The fast and accurate switching of our valves enable previously unseen possibilities.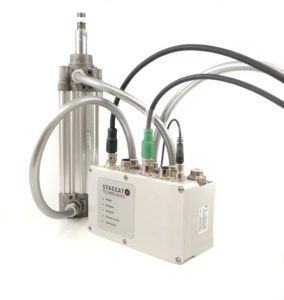 – Proven by our flexible positioning unit.
Accurate position control of Pneumatic actuators, grippers, rotary actuators etc.