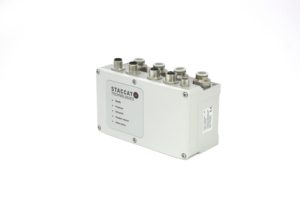 Depending of the application demands, different combinations of valve functions and optional ECU may be supplied in order to form the desired valve system function.
Example applications of Staccato valve systems:
Staccato Flexible Positioning Unit
High speed and precision actuator control
Fast response flow and pressure control
Pneumatic motor speed and torque control
Pressure regulation & flow regulation
Brake system control
Engine air flow control as, EGR, WG, EEB.
Hydraulic retarder control
Accurate positioning of Pneumatic actuators, including grippers ans rotary tables
Improved performance and long term stability enables higher efficiency and lower costs.